Craigroyston School
We are pleased that the school we meet in has given us permission to put up a banner on the school fence advertising our worship services.
We're very thankful for the ongoing opportunity to be able to use the school's excellent facilities. We are grateful too for the professionalism of their staff and the good relationship we have with them.
Please pray that people will see the new banner and will come to services.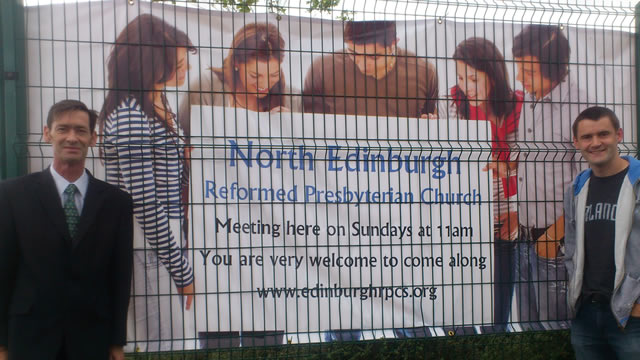 Pictured Mr Leslie Russell, Business Manager at Craigroyston Community High School, with Peter Loughridge